Exciting NEW NEWS:
For six years in a row – Greg Hager has been nominated as the WESTERN ARTIST OF THE YEAR with the Academy of Western Artists. Though yet to claim the top spot, it is an honor to be counted as one of the best.
Greg is proud to be associated with The Emerald Guitar Company in Ireland. Check them out!!! Tell them Greg sent you.
IN THE VALLEY BELOW was nominated as the Western Album of the Year, also with the Academy of Western Artists.
Greg's song COWBOY DREAMING was nominated as the Song of the Year with the Academy of Western Artists
Royal Wade Kimes, Award winning writer for Garth Brooks, and many others, cut the song Cowboy Dreaming on his 2015 release – SHADOWS OF TIME.
(Released in March 2015) – IN THE VALLEY BELOW – was designated as the 2015 Country Album of the Year with the Rural Roots Music Association.
The Forum – Album of the Year Story
Two package deals available now! Don't forget to check out Greg's Christmas CD!!!


My CD's are available under the Merchandise tab!
New dates have been added to the Calendar!

NEWS about my CD's: (Listen and order under the Merchandise link.)
Cowboy Way
Cowboy Way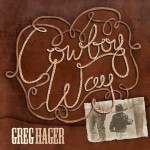 is another installment in the story of the "west" as I sing it. Of note on this album is the title track COWBOY WAY. There is a code that those of us that were raised in the West live by: whether on the farm or the ranch – there's simply a way to live and get along. The Code.
Studio 215 in Nashville is where this CD was recorded/mixed/mastered. Such greats as Dave Signs, John Heinrich, Mike Dunbar, David Russell, Ed Glass, Michael Baker, Randal Scott Peterson, LeAnn Steinhauer all contributed to the sound that we created on the CD. All of the songs are original, with the exception of the classic "He Taught Me To Yodel," which was recorded by my 14 year old daughter Hannah Hager. She also has a second cut on the album – a song I wrote for her called I WILL RUN. If you love Nashville quality REAL Western music, give this a listen.
Rose Colored Glasses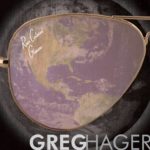 John 3:16 – For God so loved the world that HE gave His only begotten son, that whosoever believeth in Him, should not perish but have everlasting life.
That verse is the basis for this Country Gospel album. In keeping with all the music that I record, these songs are all 100% original. I designed this album in theme and song selection so that it could be played front to back and over again and seem fresh and real. I love to sing stories. The greatest story of all is the Gospel story.
When you believe as stated in John 3:16, you cannot help but see the world differently…as though through a lens – through Rose Colored Glasses. You'll love the pace of this album as I paint the picture of what loving the world is all about.
Studio 215 in Nashville is where this CD was recorded/mixed/mastered. Such greats as Dave Signs, John Heinrich, Mike Dunbar, David Russell, Ed Glass, Michael Baker, Randal Scott Peterson, LeAnn Steinhauer all contributed to the sound that we created on the CD.

In The Valley Below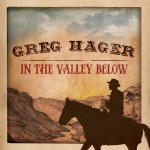 OFFICIALLY released 3.3.2015 – Chris Le Doux was right. Life IS a ride! You see, it isn't the destination, but the stops you make along the way that will determine if you ever truly lived. It's the miles that make us, not the years. The songs on this CD are especially meaningful because they tell our story. Gene Breeden brought together an amazing group of musicians to create this western/cowboy themed CD. Dave Signs, Mike Dunbar, Kraig Hutchens, David Russell, John Heinrich, Gene Breeden, Barry Wayne, and Diane Berry all contributed their talents.
Our story begins with In The Valley Below and shows an image of what is important. The next three songs, Be Who You Are, Cowboy Dreaming, and The Way With Life paint images of the reality of life. Storm puts an interesting twist on relationships. This Time, The Northern Land, and Life Is A Ride all attempt to teach a character lesson. Medora – A song for one of my favorite places in ND. Life, it is said, is a circle. A Baby Once Again illustrates just exactly how we start out in life and if we are fortunate, how we end up.
I never served in the Military. I recognize and honor everyone who has defended the freedom that I enjoy each day. Freedom isn't free. I wrote Not Every Hero because anyone who dons a uniform is a hero…not just those who die.
Daydream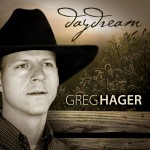 Daydream was recorded in Nashville and was the first professional recording that I made of my original songs. I had many great musicians collaborate with me on this project.
Robert Tyler, Chris Scruggs, David Talbot, Gary McKnight, Jon Radford, Garrett Rake, and Dillon Smith all added their special sound to make this album what it is. These songs tell stories from my life, and many have a bit of a reflective feel to them. Clever lyrics and great rhythm make this a CD that you will listen to over and over again. I have always loved to DAYDREAM, and I still do. I think that people have forgotten what it is to sit with no distractions and nothing to do but let the mind wander.
LEGACY tells the story of all of our lives through my eyes. IF I COULD BE LIKE THAT highlights how simple life could be "if only." I open most of my shows with OF MICE AND MEN. LEARN TO LET GO tells about growing up. SO DANCE reminds us to enjoy the moment that we have because those moments pass quickly. And of course there is a love song, WHENEVER YOU'RE AROUND. You'll catch yourself tapping your feet on most of these songs.

A Century Too Late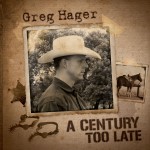 I recorded my second CD, A Century Too Late at the Nashville studio of music producing legend, Gene Breeden. Gene has been producing albums for 39 years, and I couldn't be more pleased with his approach to this western themed CD. Like my first album, all these songs are 100% original.
Gene Breeden, Barry Wayne, Jamie Bowles, Kraig Hutchens, John Heinrich, Clinton Gregory, and Sam Hunter helped me create the music you'll enjoy on this album. I start with CATTLE CALL and tell the story about how life used to be for the cowboy when the time came for round-up. CHRISTMAS AND COWBOYS tells the story of Christmas from a cowboy's perspective. THE HOSS is a catchy song about bosses and work. I appreciate the music of Kyle Evans and Chris LeDoux. I pay homage to them in SHINE. In my shows, I remove my hat and hang it on the end of my guitar when I sing SHINE as a tribute to men like Kyle, Chris, and others that have worn the boots that we all try to fill. HOPES AND DREAMS puts life into perspective and reminds us of where we all came from.
For my wife, I sing what she is…my PARADISE. The title track tells a history lesson about Dakota…a place I love, where I was raised, and where I was born A CENTURY TOO LATE.

Two Roads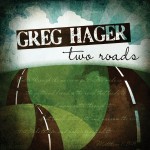 I recorded my third original album also at the studio of Gene Breeden. Gene brings a musical perspective to the recording process that only someone with nearly 40 years of experience can.
Dave Signs, Rick McClure, Kraig Hutchens, Eugene Moles, John Heinrich, Gene Breeden, Jamie Bowles, Sudie Callaway, and Clinton Gregory all contributed their talents to make this CD memorable. Just as family is important, faith also plays a part in making each of us who we are. On this gospel album, ALIEN reminds us that we are only passing through to our heavenly home. IN THE LIGHT comes from I John. All of life seems to be a tug between the broad and the narrow road. The title track, TWO ROADS, puts this all into perspective. YOU WALKED THE ROAD reminds us that Jesus has been everywhere that we have been.
The music ranges from slow ballads, to fast songs, to bluegrass. Yet all remain true to my style and have great lyrics that tell the gospel story with a easy-going country style. You're sure to enjoy this music.

Night of New Beginnings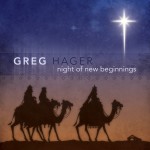 Christmas…what a wonderful time of the year! The lights, the sights, the sounds of the season. The expectation and wonderment of children everywhere. It's a time to be more cheerful, more giving, more understanding, more thankful.
I love this time of the year. May we never forget that Jesus is the reason we have Christmas or that it all started on a Night Of New Beginnings. I tried to capture various aspects of the Christmas story in the songs on this CD. We start out learning about A Shepherd's Calling. If It Weren't For Jesus we wouldn't even have Christmas. Every story it seems has a "back story." I tell a fun one inRudolph. Few things capture the heart like the yearning to be able to be Coming Home for Christmas.
One of the greatest statements of faith was made by Mary after the angel visited her…"Be It Unto Me as it was spoken." The shepherd's were visited In Midnight Clear. It seems everyone relishes a great story about Santa. The story goes that he does everything With A Ho! Ho! Ho! Everything has a beginning. We get to remember and enjoy each year what happened on that First Christmas. I believe that it is good to reflect on the Years Of Yester and to remember the traditions and values that are worth passing on. Christmas And Cowboys was originally released on A Century Too Late and tells the Christmas story through a cowboy's eyes.